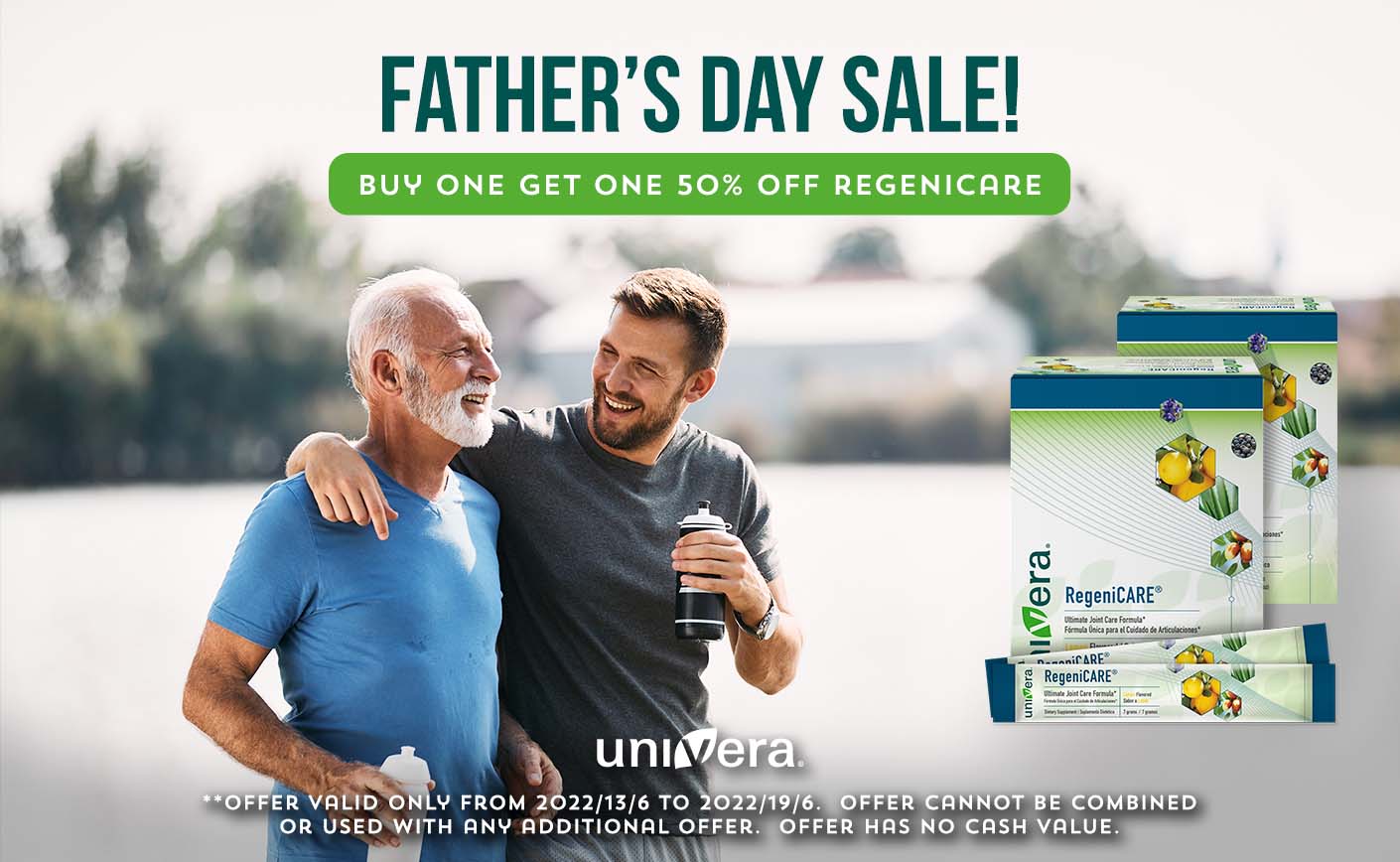 06
Jun
This Sunday is Father's Day in the United States and Canada, what a perfect time to celebrate the dad in your life. Parenting is not an easy task, there is a lot of sacrifice that is involved, but it's truly one of the most rewarding things you can do in your lifetime.
For all the trouble and grey hair we caused as children, let's give the gift of better flexibility this father's day! *
Buy One, Get One 50% Off Using Promo Code"DAD"
Let's take this day to celebrate the dads in our lives with an exclusive Buy One, Get One 50% off Regenicare. Finding a non-traditional item for dad can be difficult and time consuming. There are always easy options such as t-shirts, barbeque apron, or gift cards, but none of those compare to the ability to endure more physical activity throughout the day. Finding ways to get outside and have fun without the side effect of staying in bed the next day is something everyone wants.
Enjoying more time walking the dogs, golfing, and exercising is possible when joint care is promoted and your flexibility increases.* It comes in a delicious Lemon flavor to provide a great taste while aiding your body. Give a gift your dad will genuinely enjoy this Father's Day!
Health Benefits of RegeniCARE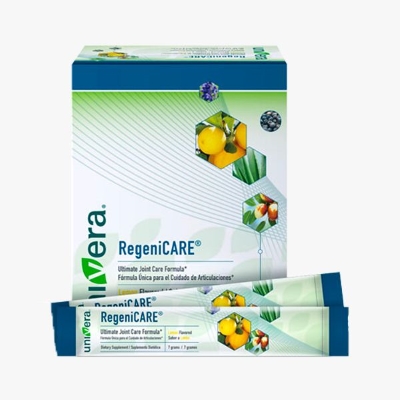 Physical stress on our bones and joints come along with physical activity and increases as we age. Regenicare is an on-the-go joint and flexibility support that is simple as mixing it with water. * Regenicare has been clinically proven to improve joint comfort and flexibility with the patented compound Protectin (Univestin™).* It focuses on three things everyone enjoys: fast results, long-lasting benefits and no side effects. Univestin is derived from plants to ensure it is an all-natural compound to assist you throughout the day.
Why is this the perfect gift?
We all want our family members to stay healthy and do the things they love for as long as possible. As you age, this becomes a more challenging task. Finding natural products that may improve a loved one's life is always the best present they can receive. Being physically capable of doing the things you want is a large part of what makes life so exciting.
End some of the stress with Regenicare and improve the joint comfort for your dad so he can go out and take part in the activities he loves!*
Shop Now Using Promo Code "DAD" to get something your dad will truly enjoy for Father's Day!
*These statements are not approved by the Food and Drug Administration. This product is not intended to diagnose, treat, cure, or prevent any disease.
**Offer valid only from 6/13/2022 to 6/19/2022. Offer cannot be combined or used with any additional offer. Offer has no cash value.
***All sales are final with this promotional offer