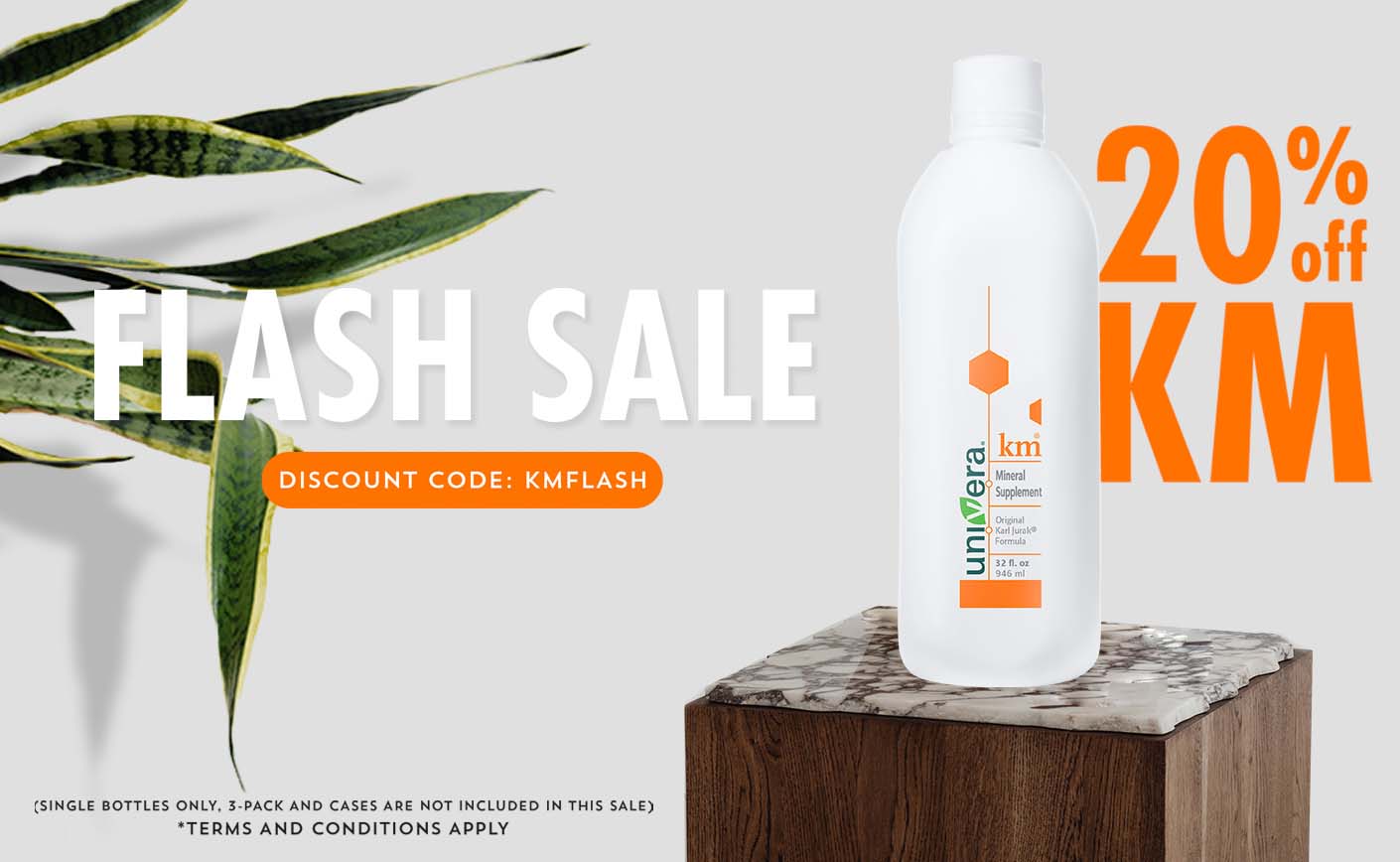 28
Jul
For a brief time, we have an exclusive offer of 20% off km mineral supplement!
Km has been in production for 100 years and has benefitted millions of people by increasing their overall well-being. Be sure to take advantage of this deal, it will disappear in a FLASH!
How To Redeem:
Step One: Add km to your shopping cart
Step Two: Click "View Cart"
Step Three: Apply discount code, "KMFLASH" into the bottom right rectangle, titled, "Apply Discount Code"
Step Four: Enjoy the benefits of improved health and well-being with km!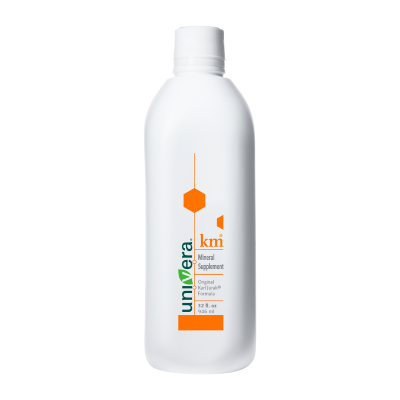 Km is a mineral supplement that was created in 1922 by Karl Jurak. It is derived from phytonutrients, minerals from fruits, flowers, foliage, roots and barks that have been found to benefit your health. It has been found to regulate the body's pH balance by oxygenating your blood and eliminating toxins, while aiding in the balance of acidity levels. * Km is an incredible source of essential vitamins, minerals, and botanicals that can provide digestion support. * Support your digestion by improving your body's ability to absorb nutrients from the food you eat, also known as bioavailability. This is possible by fulfilling your body's potassium requirements. *
To better improve your overall well-being, km will provide vital strength and energy to help with your general health and well-being. *
Why should I take a mineral supplement?
Mineral supplements are products that are intended to add nutritional value to your diet. This is a way to aid your body with the minerals that are not always received from our diets. * As you age, look to these minerals and vitamins to assist in reducing cognitive decline, improve overall mod, physical strength and well-being.
How much do I drink? How often?
The serving size of km is one (1) tablespoon that can be enjoyed twice a day. To be consistent, we recommend using this in the morning and then again in the evening when your day is coming to an end. You can appreciate the natural flavor by itself or add it to your favorite cool beverage.
What Customers have to say about km
Take some time to look at the reviews for this product and you will be surprised by the overwhelming number of positive reviews. Km focuses on natural ingredients to bring out the best of you and allow you to feel better each and every day!
*These statements are not approved by the Food and Drug Administration. This product is not intended to diagnose, treat, cure, or prevent any disease.
*Deal Terms & Conditions: Receive 20% off your purchase of one bottle of km. Valid online or over the phone. Cannot be combined with additional discounts or coupons or used on prior purchases, refunds, or exchanges. To redeem online enter KMFLASH at checkout. This discount can be applied to your order over the phone by request and mentioning the discount code. Offer only available while supplies last. This promotion excludes subscription/convenience plan orders. Offer subject to change without notice. This offer has no cash value. Valid 07/28/22 – 8/02/22, 11:59 pm PST.