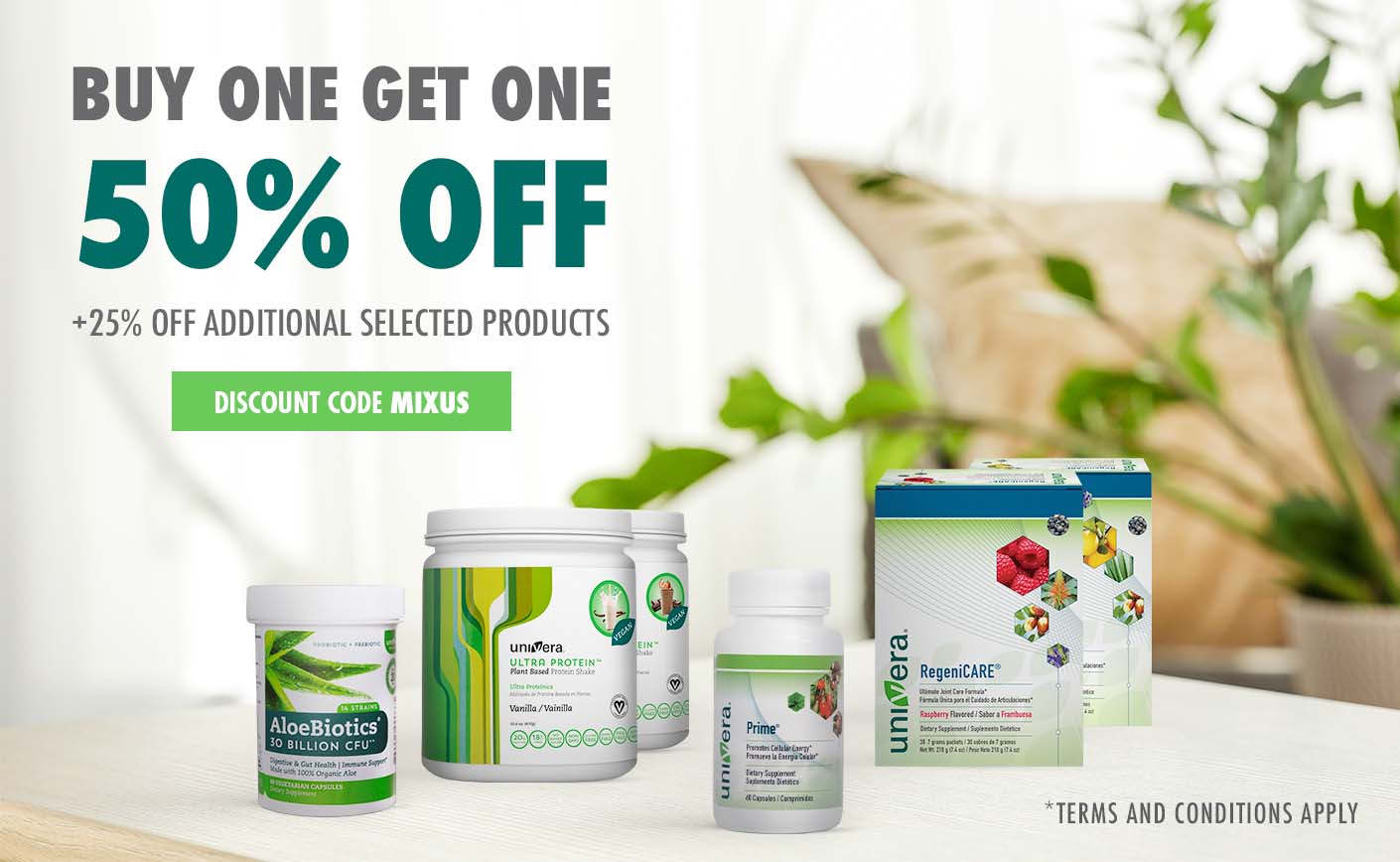 15
Aug
As we approach the end of summer, this is the time to set out and accomplish those summer adventures and tasks you have been putting off. From taking your family on the last vacation before it is time to get the kids back to school, a trip with your friends to escape reality for a bit, or work that needs to be completed around the house while the weather is nice.
We need to feel healthy to finish August off in the best way possible. The sun is out, let us make sure you can enjoy it!
Enjoy Buy One Get One 50% off on select products! Looking for more? You can receive 25% off additional purchases of these select products to make sure you are prepared for the good times ahead!
How To Redeem
Follow these steps to apply this discount!

Step One: Add two (2) of our selected products to your shopping cart (RegeniCARE (Raspberry & Lemon), Ultra Protein (Chocolate & Vanilla), AloeBiotics and Prime)
Step Two: Click "View Cart"
Step Three:Apply discount code "MIXUS" into the bottom right rectangle titled, "Apply Discount Code"
Step Four: Enjoy the benefits of improved health!
Now, let's take a moment to learn how each of these products could help you live your best life!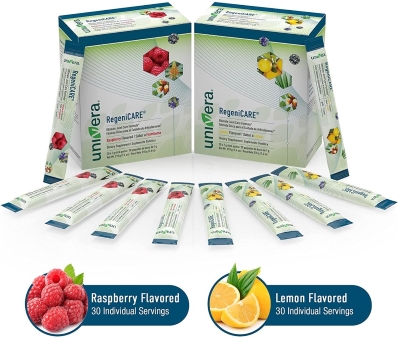 RegeniCARE® is a powerful combination of therapeutic ingredients formulated to restore total joint health.
Promotes Joint Comfort (Protectin™) *

Aids in Joint Lubrication (Chrondroitin and MSM) *

Promotes Flexibility and Ease of Movement *

Aids in Renewing Cartilage (Glucosamine Sulfate) *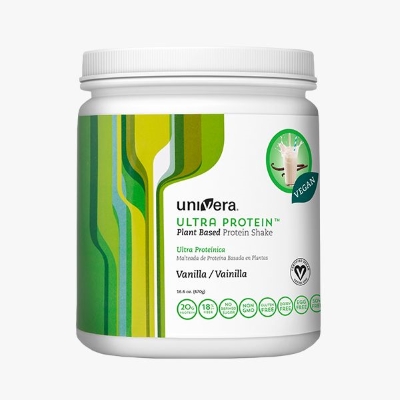 Our vegan protein blend provides you with antioxidants, phytonutrients, vitamins, and minerals on top of protein.
Increases satiety which controls appetite

Easier Digestion

Improved Taste

Smoother Texture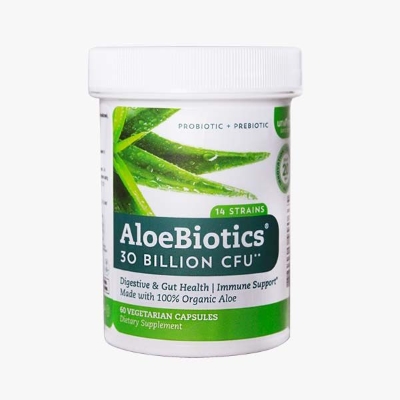 Complete probiotic supplement for men and women designed to support digestive and gut health.
Daily Support for your Digestive and Gut Health *

Prebiotic + Probiotic Formula

Improves Nutrient Absorption *

Made with 100% Organic Aloe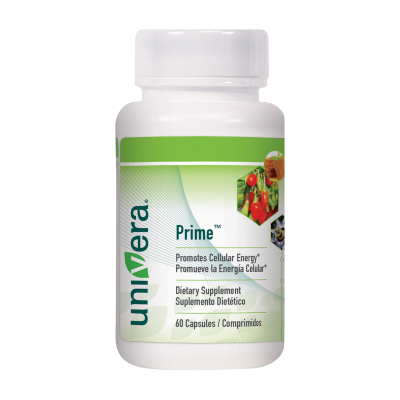 Prime provides optimal repair for your brain and body to promote optimal health.
Unique and all-natural solution designed to keep your heart beating strong. *
Helps support cell renewal signals throughout the body and brain *
Supports cellular energy production (converting food & air into usable energy) *
Antioxidant Protection *
Supports immune health
Be sure to get the most out of your summer by providing yourself with our products to benefit your overall health!
---
* These statements have not been evaluated by the Food and Drug Administration. This product is not intended to diagnose, treat, cure, or prevent any disease.
**Deal Terms & Conditions: Mix and match buy one, get one 50% off on select products. 50% off discount will be applied to product of equal or lesser value when code MIXUS is used at checkout. By the request of the customer, this discount can be applied to your phone order. Cannot be combined with additional discounts or coupons or used on prior purchases, refunds, or exchanges. All sales are final. This promotion excludes subscription/convenience plan orders. Offer only available while supplies last. Offer subject to change without notice. This offer has no cash value. Valid 08/15/2022-08/31/2022, 11:59 pm PST.