Ultra Protein™ Plant-Based Protein Shake – Vanilla 14.3 oz canister
Benefits:
Increases satiety which controls appetite
Easier Digestion
Improved Taste
Smoother Texture
The Univera Difference
---
A complete protein source is one that provides all of the essential amino acids: histidine, isoleucine, leucine, lysine, methionine, phenylalanine, threonine, tryptophan, and valine. Univera's Ultra Protein™ Plant-Based Protein Shake contains both Pumpkin seeds and brown rice, two complete protein sources.
---
What Your Body Needs
---
Univera Ultra Protein™ Plant Based Protein Shake tastes great, fills you up and fights hunger to keep you booming through the day. Our vegan protein blend provides you with antioxidants, phytonutrients, vitamins and minerals on top of just protein. What you don't get is cholesterol (found exclusively in food from animals, such as meat or cheese).
---
The product is manufactured within cGMP certified facilities in USA, they are NSF certified and meticulously third-party tested.
Ingredients
Serving Size: 1 Scoop(27g)
Serving Per Container: 15
SERVING SIZE: 1 SCOOP
SERVING PER CONTAINER: 15
PERCENTAGE OF DAILY VALUE
---
INGREDIENTS
---
Univera Ultra Protein Plant Based Protein Blend (pea protein, pumpkin protein, flaxseed protein, brown rice protein, chia seed protein)
Naturally French Vanilla Flavor
Natural Creamy Vanilla Flavor
Prohydrolase (protein digesting enzyme)
Directions
Ultra Protein Vanilla Directions and Dosage
---
Mix one scoop (27g) of Univera Ultra Protein Plant Based Protein Blend protein in 8 oz. (250 mL) of water or beverage of your choice; use more or less liquid to reach desired taste. Use 1-3 times a day depending on your nutritional and protein needs. Consult a healthcare professional for your personal nutritional needs. Can be taken any time for extra protein and fiber and after exercising to help your muscle recovery.
Experience The Univera Difference
---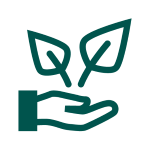 Natural Products
Thoughtfully grown, natural ingredients to craft the highest quality products for you and your family.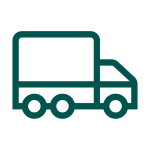 Free Shipping
Available to our customers in the contiguous US (excludes Alaska, Hawaii, and other US territories).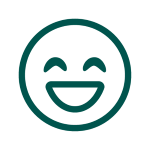 90-Day Money Back Guarantee
If you are not satisfied with your products for any reason, you can return them for a full refund within 90 days of purchasing.
What Our Customers are Saying Now
Our Customer Guarantee
Experience Univera's 90 Day Difference
hidden
Life Changing
Experience results you can see, feel and measure!
hidden
Free Shipping
Availabe to all customers in the contiguous US and Canada!
hidden
Money Back Guarantee
We are confident you will enjoy benefit from the Univera Difference!
What Our Customers are Saying Now