Xperia Concentrate by Univera - 12 Pack
Includes:
12 Bottles (30 FL. OZ) of Xperia Concentrate
Key Benefits:
Naturally Sweetened – Stevia and Agave nectar work together to create a delicious, natural sweetened flavor you will love!
Promotes Vital Energy – Allow green tea extract and Cordyceps fungi powder to bring additional vital energy you need to power through your day!
Supports Mental Clarity & Focus – Aids in mental clarity to unlock higher levels of focus allowing you to push through the work ahead of you with a clear mind.
Helps Manage Stress – Leave stress from your work and home life in the past with green tea extract and focus on the important tasks of the day.
Promotes Joint Comfort & Flexibility - Allow Univestin™ to maintain joint health and allow you to go longer and recover quicker with increased joint comfort and flexibility. *
Categories:
THE UNIVERA DIFFERENCE
---
Xperia is a full-spectrum cell renewal concentrate that works to influence general wellness. Fight fatigue and enhance your mental clarity to perform at a higher level throughout the day. Sweetened by stevia, agave nectar and concentrate of apple and white grape juice – giving it that delicious, sweet taste!
Enjoy this delicious flavor with the power of Univestin™ to promote joint comfort and flexibility. Get back to living the life you love with Xperia!
---
Ingredients
Serving Size: 2 Tablespoon
Serving Per Container:30

Niacin (as Niacinamide, Niacin)

Vitamin B6 (as Pyridoxine Hydrochloride)

Magnesium (as Magnesium Aspartate)

Chromium (as Chromium Polynicotinate)
Other Ingredients
Fruit Concentrate Blend (White Grape Juice Concentrate, Apple Juice Concentrate, Concord Grape Juice Concentrate, Cranberry Juice Concentrate, Blueberry Juice Concentrate, Cherry Juice Concentrate)

Rhodiola Rosea Root Extract

Univestin Proprietary Blend

Organic Aloe Vera Extract

Ginkgo Biloba Leaf Powder
Xperia Directions & Dosage
---
Shake well before use. Mix one serving (2 tbsp/ 30 mL)(Equal to one ounce) of Xperia® Concentrate with 3-5 ounces of water of your favorite beverage. Use up to 2 servings per day. Best results are achieved with daily use. Refrigerate after opening. This product is best used within 60 days after opening.
Warning
---
Not intended for use by pregnant or lactating women, those under 18, for people who are taking blood thinners or who have a history of stomach ulcers or GI bleeding. As with all nutritional products, consult medications. KEEP OUT OF REACH OF CHILDREN.
Experience The Univera Difference
---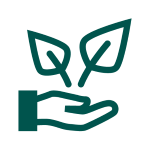 Natural Products
Thoughtfully grown, natural ingredients to craft the highest quality products for you and your family.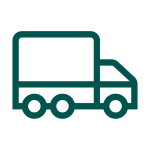 Free Shipping
Available to our customers in the contiguous US (excludes Alaska, Hawaii, and other US territories).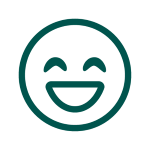 90-Day Money Back Guarantee
If you are not satisfied with your products for any reason, you can return them for a full refund within 90 days of purchasing.
Our Customer Guarantee
Experience Univera's 90 Day Difference
hidden
Life Changing
Experience results you can see, feel and measure!
hidden
Free Shipping
Availabe to all customers in the contiguous US and Canada!
hidden
Money Back Guarantee
We are confident you will enjoy benefit from the Univera Difference!