Metagreens by Univera - 12 Pack
Includes:
12 Canister of MetaGreens
Benefits:
Antioxidant protection*
Immune support*
Alkalizing formula (pH balance support*)
Digestive aid*/li>
What Your Body Needs
MetaGreens® provides vital plant-based support for your personal health and dietary well-being. Our highly effective superfood drink powder focuses on providing your body with key nutrients, vitamins, and minerals that are recommended to maintain a healthy and well-balanced diet.*
Categories:
The Univera Difference
MetaGreens® drink powder supplements are packed with vital antioxidants and powerful phytonutrients which help to support your body's daily nutritional needs*. Additional benefits include a customizable approach to consumption, due to mixing this powder format supplement with a desired flavoring or beverage of choice.*
MetaGreens' exclusive vegan formula is made from pure organic aloe and contains no added sugars or artificial colorings. MetaGreens contains Spirulina, which is one of the most nutrient-dense sources available in nature. Univera's scientifically innovative formula functions to actively promote a healthier balance of the body's normal pH levels.*
Discover the Univera difference. Committed to improving the health and wellness of our customers, through advanced scientific research, and the highest-quality plant-based ingredients that nature can provide.*
The product is manufactured within cGMP certified facilities in USA, they are UL certified and meticulously third-party tested.
SERVING SIZE: 1 Scoop (6.26 g)
SERVINGS PER CONTAINER: 30
PERCENTAGE OF DAILY VALUE
---
Organic Green Balance Alkalizing Blend®
Contains: Alfalfa Grass Powder (organic), Wheatgrass Powder (organic), Barley Grass Powder (organic), Lemon Juice Powder (organic), Kale Powder (organic), Astragalus P.E. 10:1 (organic), Spirulina Powder (organic), Oat Grass Powder (organic), Chlorella Powder (organic)
Organic Wheatgrass Powder
Organic Barley Grass Powder
ACTIValoe™ Organic Aloe Vera Gel Powder
Directions
Metagreens Directions and Dosage
---
Mix 1 level scoop of Metagreens powder with 8-10 ounces of water, juice, smoothie, or your favorite beverage. Shake well until contents are dissolved.
Warning
---
Not intended for pregnant or lactating women. As with all nutritional products, consult your physician before using this product if you are taking medication. KEEP OUT OF REACH OF CHILDREN.
Experience The Univera Difference
---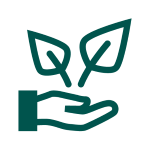 Natural Products
Thoughtfully grown, natural ingredients to craft the highest quality products for you and your family.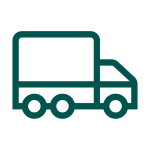 Free Shipping
Available to our customers in the contiguous US (excludes Alaska, Hawaii, and other US territories).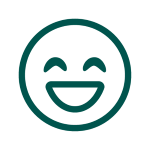 90-Day Money Back Guarantee
If you are not satisfied with your products for any reason, you can return them for a full refund within 90 days of purchasing.
Our Customer Guarantee
Experience Univera's 90 Day Difference
hidden
Life Changing
Experience results you can see, feel and measure!
hidden
Free Shipping
Availabe to all customers in the contiguous US and Canada!
hidden
Money Back Guarantee
We are confident you will enjoy benefit from the Univera Difference!