Aloe Select® (Original) 33 fl oz
Benefits:
Promotes immune and antioxidant defense*
Supports digestive health*
Supports nutrient absorption*
Provides prebiotic support for beneficial intestinal flora growth*
Contains high quality aloe vera processed from the largest aloe vera farms in the world.
High retention rate of polysaccharides helps your body stay more alert and active by infusing nutrients and antioxidants through your digestive system.
The patented concentrate, ACTIValoe, contains 100% hand-harvested peak aloe that is derived from the whole aloe leaf, with all the health benefits included.
THE UNIVERA DIFFERENCE
---
100% hand-harvested peak aloe, specially grown and selected to deliver optimized bioactives for immune and digestive health.*
Aloe Select® contains more biologically active ACTIValoe®, a standardized concentrate of Aloe vera decolorized whole leaf extract. Aloe Select® is high in the most bioactive polysaccharides, special compounds found in the Aloe vera plant scientifically attributed to powerful immune, digestion, nutrient absorption and skin health benefits.*
A standardized and verified amount of the most beneficial polysaccharides is included in each batch. This guarantees more of the right kind of polysaccharides – something other aloe products do not do.
Aloe Select® also includes FOS to help nourish the beneficial flora of your digestive system.*
US Patent No. 8,852,657: ACTIValoe® Aloe Vera
---
WHAT YOUR BODY NEEDS
---
Scientists attribute the powerful immune function, healthy digestion, nutrient absorption and skin health benefits of Aloe to naturally-occurring compounds within the plant called polysaccharides. Most Aloe vera products on the market contain ingredients that are not standardized and certified so you have no idea how much (or little) of those powerful polysaccharides you're getting.
---
SERVING SIZE: 2 TABLESPOON
SERVING PER CONTAINER: 30
PERCENTAGE OF DAILY VALUE
---
OTHER INGREDIENTS
---
Fructooligosaccharide (FOS) Complex
Aloe Vera Gel Powder (10% polysaccharides)(Organic)
Green Tea (Camellia sinensis) Extract (leaf)
Aloe Select Directions & Dosage
---
Drink one (1) to two (2) ounces before a meal, up to three times a day or as needed. Keep in a cool, dry place. Best served chilled. Refrigerate after opening.
Warning
---
Not intended for pregnant or lactating women. As with all nutritional products, consult your physician before using this product if you are taking medications. KEEP OUT OF REACH OF CHILDREN.
Experience The Univera Difference
---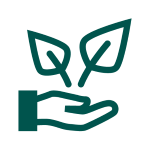 Natural Products
Thoughtfully grown, natural ingredients to craft the highest quality products for you and your family.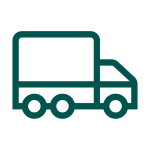 Free Shipping
Available to our customers in the contiguous US (excludes Alaska, Hawaii, and other US territories).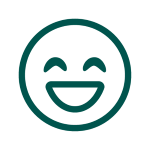 90-Day Money Back Guarantee
If you are not satisfied with your products for any reason, you can return them for a full refund within 90 days of purchasing.
Our Customer Guarantee
Experience Univera's 90 Day Difference
hidden
Life Changing
Experience results you can see, feel and measure!
hidden
Free Shipping
Availabe to all customers in the contiguous US and Canada!
hidden
Money Back Guarantee
We are confident you will enjoy benefit from the Univera Difference!