Natural Dreams - Gentle Sleep Quality Enhancer
Key Benefits
Natural Sleep Aid
Promotes a deep sleep*
Allows your body to rest and restore itself*
Promotes mental clarity*
THE UNIVERA DIFFERENCE
---
Increase your joint comfort - Allow Univestin, an award-winning patented ingredient to significantly improve joint comfort so you can get back to doing the things you love without achy joints! *
Increased flexibility and movement – Boost your activity and feel great afterwards when you improve your overall flexibility and movement!
Improve Joint Health - Including additional glucosamine sulfate, a natural sugar that is necessary in the natural production of cartilage, which will improve overall joint comfort to allow you to work at peak performance!
Repair & Regenerate Cartilage - Repair and regenerate your cartilage to improve motion that allows your bones to smoothly glide over one another. Feel better after a long day of utilizing your healthy joints!
---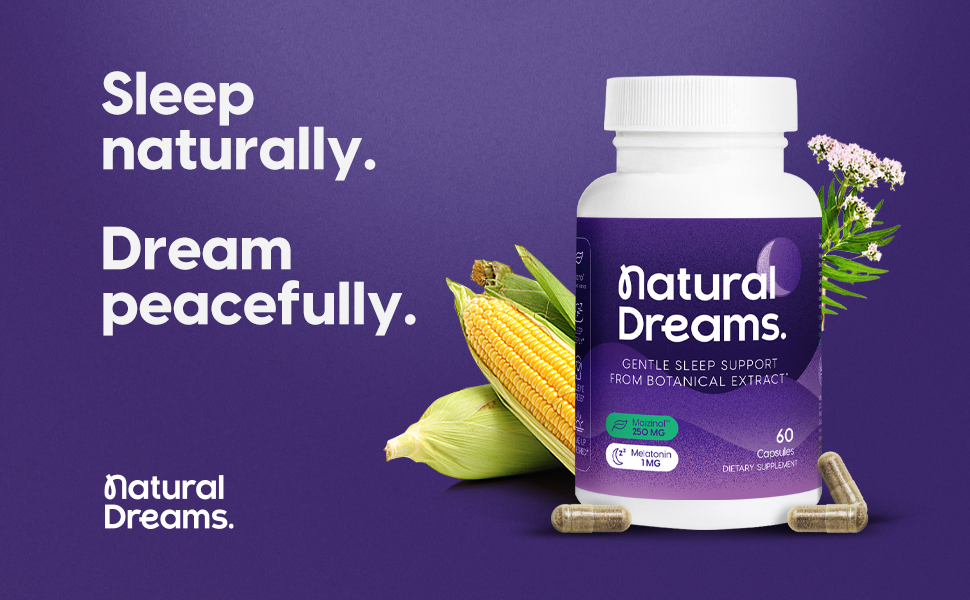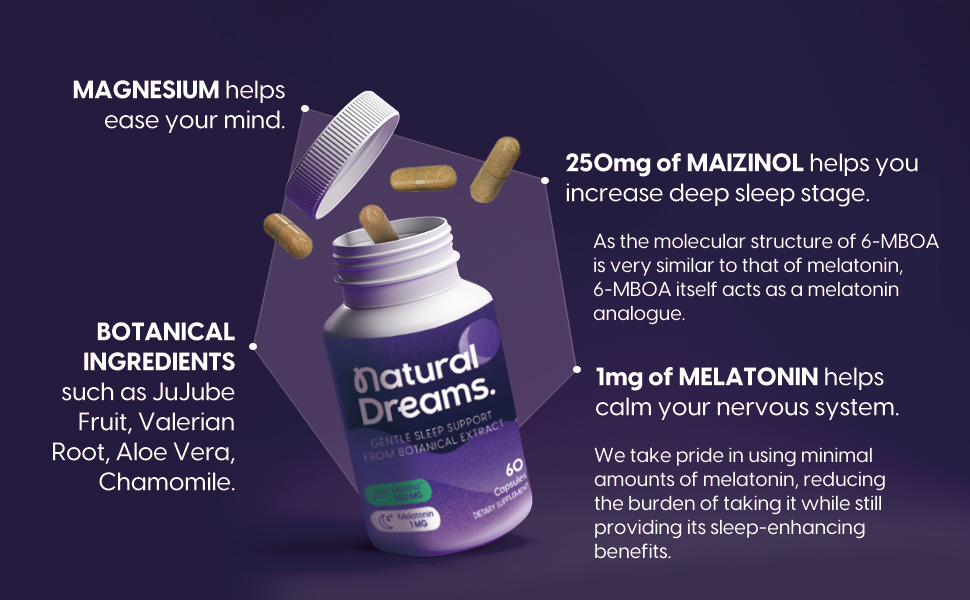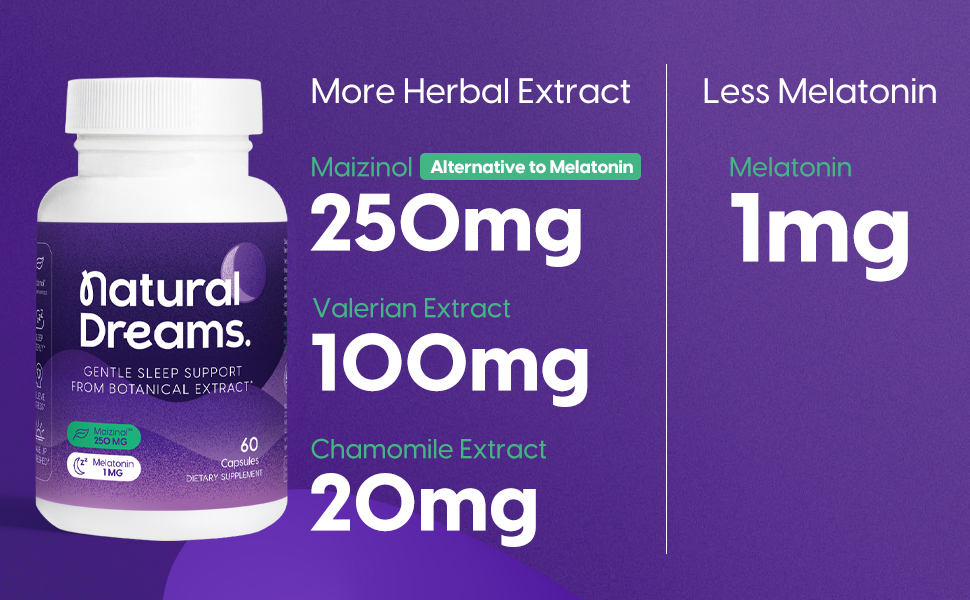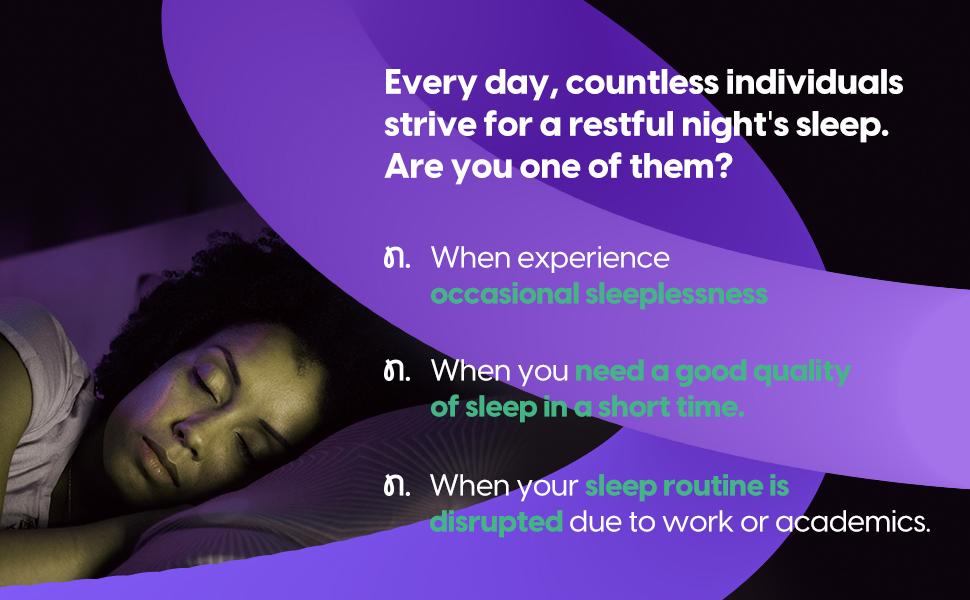 Maizinol, Valerian Extract, Melatonin
Univestin for Join Health, 20 All-Natural ingredients, OKG
Organic Aloe Vera, Organic Spirulina, Wheatgrass Powder
Univestin, Green Tea Extract, 20 All-Natural Ingredients*
Natural minerals, Botanical extracts: Chamomile, Alfalfa, Saw Palmetto, Seneca Snakeroot
Increased Deep Sleep Stages, Sleep Pattern Improvements, Reduce in time to fall asleep
Stress management, promotes focus and clarity, improves joint health, provides antioxidant protection
Detoxifies and Rejuvenates, Balance Acid-Alkaline levels, Boosts metabolism
Stress management, promotes focus and clarity, improves joint health, provides antioxidant protection *
Supports pH balance for Healthy Bodily Functions, Supports Digestion & Absorption of Nutrients, Natural Phytonutrient-Rich Formula of Minerals and Botanical Extracts
2 Capsules 30 minutes before bedtime
Drink up to 2 bottles a day. Shake well before use.
Mix 1 scoop of Metagreens powder with 8-10 ounces of water, juice, or smoothie. Shake well until contents are dissolved
Add 1oz mixed with 4-8oz of water. Shake well before use
Take 1 tablespoon in the morning and 1 at night, on its own or mixed with your choice of beverage
Ingredients
Serving Size: 2 Capsules
Serving Per Container:30

Vitamin C (as Ascorbic Acid)

Calcium (as Calcium Carbonate)

Magnesium (as magnesium citrate)
Other Ingredients
Maizinol Corn Leaf Extract

Aloe Vera Gel Powder (Organic)
Directions
Natural Dreams Directions and Dosage
---
Take two (2) capsules 30 minutes before bedtime.
Warning
---
Not intended for pregnant or lactating women or those under 18 years old. As with all natural products, consult your physician before using this product if you are taking medications. KEEP OUT OF REACH OF CHILDREN. Ask your physician if you have liver problems or frequently consume alcoholic beverages. Excessive consumption may impair your ability to operate a vehicle or heavy equipment.
Experience The Univera Difference
---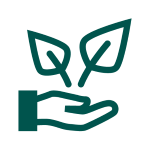 Natural Products
Thoughtfully grown, natural ingredients to craft the highest quality products for you and your family.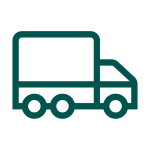 Free Shipping
Available to our customers in the contiguous US (excludes Alaska, Hawaii, and other US territories).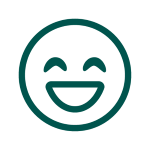 90-Day Money Back Guarantee
If you are not satisfied with your products for any reason, you can return them for a full refund within 90 days of purchasing.
Our Customer Guarantee
Experience Univera's 90 Day Difference
hidden
Life Changing
Experience results you can see, feel and measure!
hidden
Free Shipping
Availabe to all customers in the contiguous US and Canada!
hidden
Money Back Guarantee
We are confident you will enjoy benefit from the Univera Difference!